Payment
Payment Methods
PAY BY PAYPAL
PayPal, the most convenient and safest online payment method, is widely used in the world, mostly because:
1.If you have enough balance in your PayPal account, you can pay with PayPal directly.
2.If you don't have enough balance in your PayPal account or do not have a paypal account, don't worry, and you can pay with credit card (Visa, Master,JCB,AMEX,Discover etc.), debit card, or banking account through PayPal.
3.It is convenient for the buyers to trace their payments via PayPal account.

1. PayPal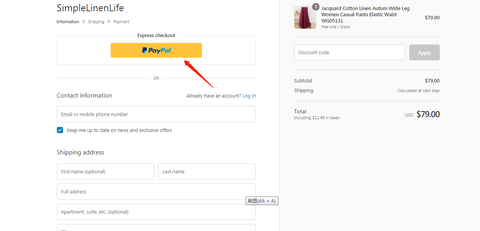 2.If you have a PayPal account, you can pay directly by logging into your PayPal account. If you do not have a PayPal account, please pay with PayPal accepted credit cards. PayPal accepts credit cards are: Visa, Mastercard, American Express, Discover and Maestro,ect.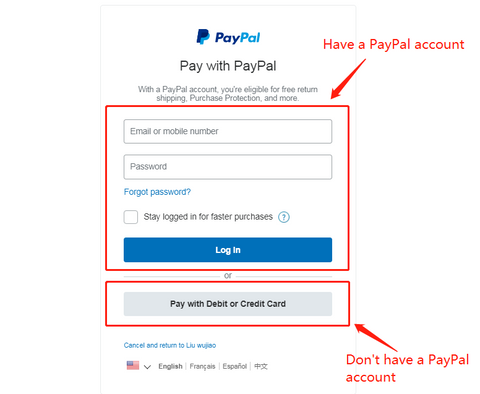 2. Enter your credit card's info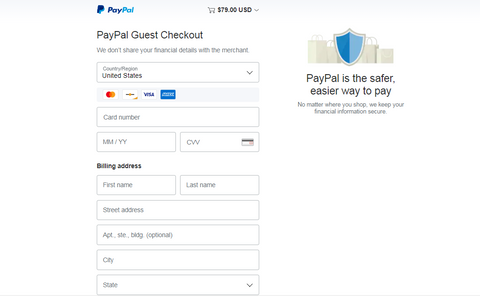 Address, email & phone number may also be requested depending on your country.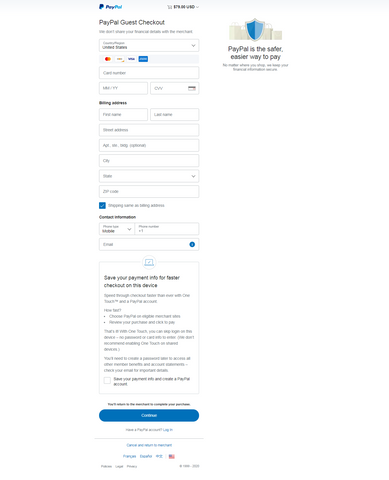 3. Click on "Continue"


4. Finally, you will complete your payment